Tell us about your home. Can you describe your vision/interior design inspiration?
My home is located in downtown Chicago.  It was built  12 years ago, and I have lived here for 10 years.  It was built as a spec house. After seeing 30 homes in 2 years, the second my husband Mark and I  saw it, we knew we had finally stumbled upon "the one." The exterior had a really unique brick color, and it's important to me to feel unique and different. 
My interior design inspiration and wish was to be luxe and livable – but with a wink, a hint of whimsical.  When we bought this house, I was obsessed with the show "Million Dollar Decorators" on Bravo and Mary McDonald was my role model.  I actually called her office to help me with my house (that call went nowhere by the way…). Her mix of bold color combined with glam inspired me and I used it as initial interior design inspiration for every room. I also worked with an interior designer, Christine Hughes Design, and together we were able to create our own take on colorful glam that felt unique to me.
Did you approach each room separately or as a whole?
I would say that color and comfort are carried throughout the house.  Not many people can say they have a purple and yellow living room and a tangerine and robin's egg blue family room. I'm originally from California, and Chicago winters feel gray and everlasting… creating brightness in my daily life was my interior design inspiration!

Favorite piece(s) and why?
My close friend and glass sculpturist Marlene Rose gave me a very generous gift – one of her pieces.  The technique is sand cast glassing.  It is based on an ancient metal casting technique, and is not typically applied to glass. The glass is poured into sand molds, creating a rough sandy finish on the surface of the work.   Her work is inspired by ancient cultures and literally changes colors depending on the sunlight. I love her piece because t's so beautiful…it can go from clear to soft lilac in an afternoon… and you know how I love color!  Any piece with a personal story behind it is so much more meaningful.
Favorite room and why?
I love my family room.  It is full of color and has bright, bold curtains.  When my husband saw them, he asked if we should cut them up and make dresses out of them for my daughter instead.  Part of the design includes orange flowers, which were also a tough sell in my house.  Despite the initial bumps, it's where we gather and hang as a family. Every Sunday night Mark, my two kids, me, and our cat lounge in front of the fireplace, order take-out and watch a movie.  It is our happy place.  
 
You built your deck out into Party Central – it's pretty unique. Tell us about that.
It's a funny story.  Our deck was unfinished, and I wanted a lounge area reminiscent of California (my home state) – the Mondrian and Chateau Marmont were my interior design inspiration.  My husband had other plans for the space.  As an avid golfer, he had his heart set on putting in a professional golf net.  Slightly different visions!  In the end, we compromised, and split the deck into half. He got his golf net, I got my party area. 
Now tell us about your personal style.  Is it similar or different than your glam, patterned interior design style?
I never really thought about the contrast until now!  I usually wear one, and only one, piece of glam… and I save it for a handbag or shoe to maximize the investment.  My clothing is a mix but never obvious labels or looks. I avoid major trends as I often regret those purchases a year later.  Color is my interior design inspiration, but I stick with simple colors on my body! I tend to wear black, navy, and aubergine all year, and light pink in the summer.  I'm obsessing over deep evergreen at the moment.  Simple colors are easiest to pair with accessories.
You have an interesting work history. How did that inspire the development of your personal and interior design style?
I worked in marketing for brands including Gap, Calvin Klein, and CB2…it's a treat to be surrounded by creative people!  At an early stage in my fashion journey I learned how to pair a crisp white Gap linen blouse with a vintage designer bag and actually look like I know what I'm doing! 
Alicia, you talk a lot about second acts.  My second act has been styling.  I love helping clients pull together outfits within their own closet.  Sometimes things need to be replaced, but I can always find gems and pull together looks with what people already own. A fresh pair of eyes can pull a style that may have been there the whole time!

Go to outfits? Why?  
My general uniform: Jeans (loyal to Rag & Bone and Frame at the moment because they do not stretch out on me and have simple back pockets and no heavy labels).  I love a loose/flowy top of some sort. Because I am small-framed, if I wear skinny jeans on the bottom, I balance them with a looser top. I bought some gorgeous booties in Rome last summer with no label that I LOVE. 
My winter uniform is soft cozy leggings, a cozy sweater with a feminine twist, and Gucci flat booties from 5 years ago.  I invest in a professional cleaning of my good shoes and bags every year, which enables me to wear shoes that are 5 years old yet look brand new.   I think it is so hard to combine warmth and comfort with fashion!  My shearling birkenstocks have not left my feet in 2 months.
Favorite clothing brands?
At the present moment, ba&sh, Sézane and & Other Stories are my go-to's.  Parisian brands are effortlessly chic, and I feel unique in those clothes since they don't have retail presence in the US.  When I want to splurge, I go with Ulla Johnson, Misa Los Angeles, and Naked Cashmere.
What interior designers are you crushing on right now?  
Kelly Wearstler and Miles Redd are constantly pushing the envelope with prints and color.  I can always take a few ideas and elements and make them relevant to my own space. I also love Alice Larkin Interiors and admire her ability to mix vintage and contemporary looks.  She has an effortlessly chic style I am constantly learning from.
I fight the need to just DO instead of BE.  Maybe it's a perfectionism thing? It cramps creative space. When and where do you make creative space for yourself?  
Entertaining is my creative outlet.  Every party my kids have had growing up has had a theme.  I take these theme very seriously.  In the past couple of years, I've done everything from a "Hunger Games" city scavenger hunt to a prop-filled "Friends" theme for my teenage daughter.  My own parties are no exception!  I always hire an entertainer of some sort to bring people together and spark up conversation.  My latest two parties featured tarot card readers and handwriting analysts!  I also love to send guests home with a small treat, like essie holiday red nail polish or "party smart" vitamins.
What minutiae have you cut out of your life to make space for things you love to do?
It is not hard for me to say no to things.  Less is more. If something does not bring me joy or fulfillment, or seem to be helping support someone I care about, why spend time and effort?   (I clearly excluded grocery shopping and driving my kids all around creation from this list)
Your kids are older than mine. Anything inspiring you can share about the journey?
Post middle-school, it's so cool to watch make intelligent and responsible decisions on their own. When I see my kids navigate their own lives by staying true to themselves, I am relieved. That confidence will carry them through life.
Amy's Picks:
Ba&sh: Plaza Embroidered Dress, $315, Shop HERE.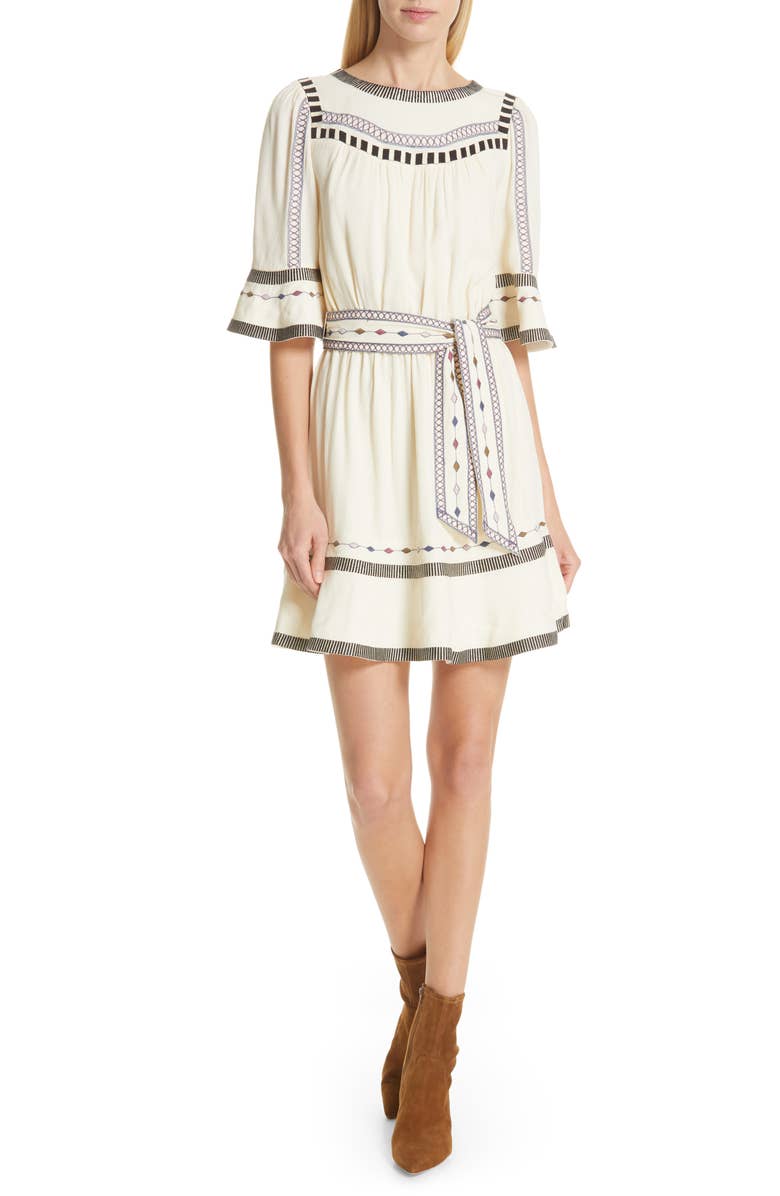 Serena & Lily: Scalloped Capiz Hurricane, $78, Shop HERE.

Serena & Lily: Jetty Pillow Cover, $118, Shop HERE.
&Other Stories: Satin Back Tie Blouse, $89, Shop HERE.
&Other Stories Woven Sandals $129, Shop HERE.
Lana Jewelry $265, Shop HERE.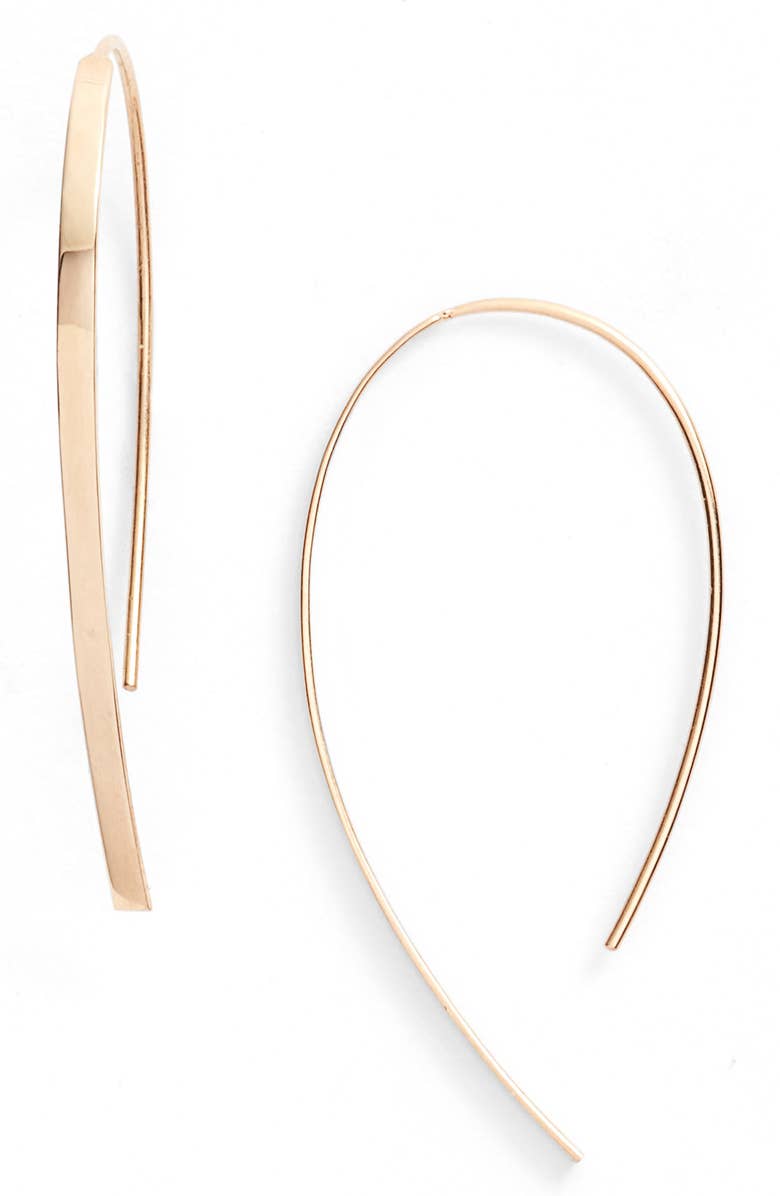 Frame Scalloped Edge Sweatshirt $110.98, Shop HERE.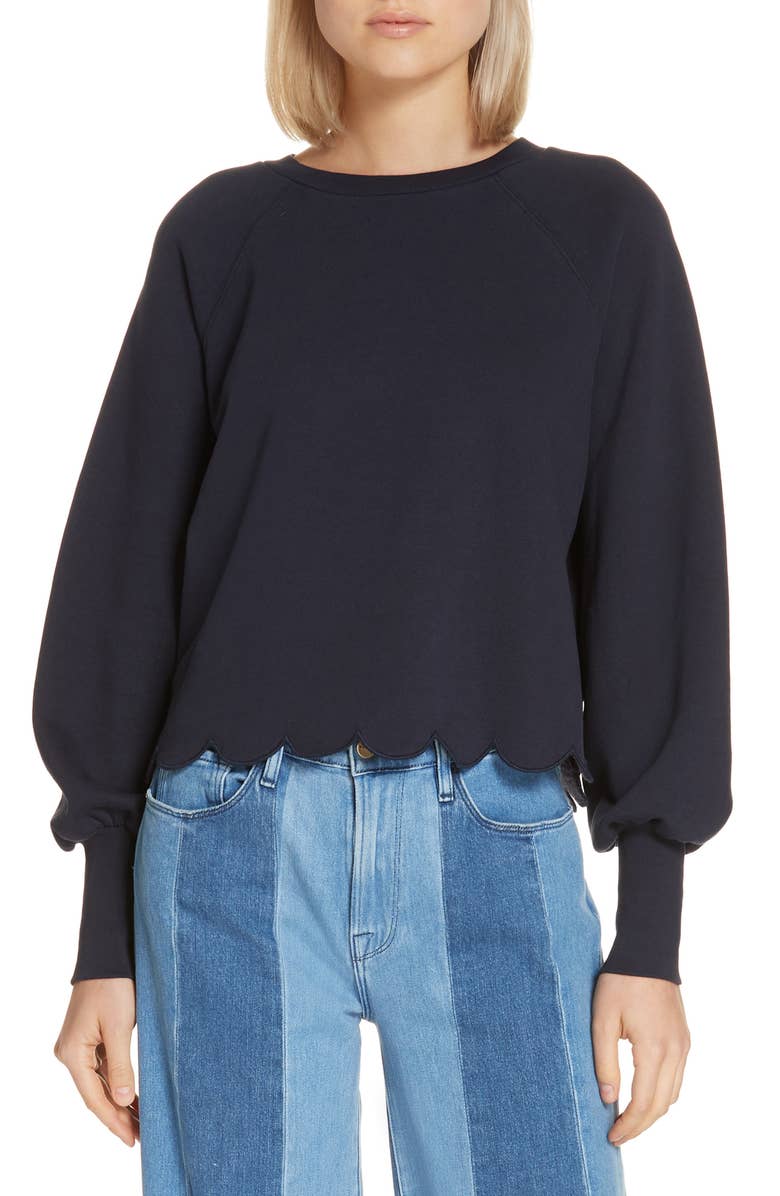 & Other Stories Dress Satin Midi Dress $125, Shop HERE.
Ba&sh Leo Dress $305, Shop HERE.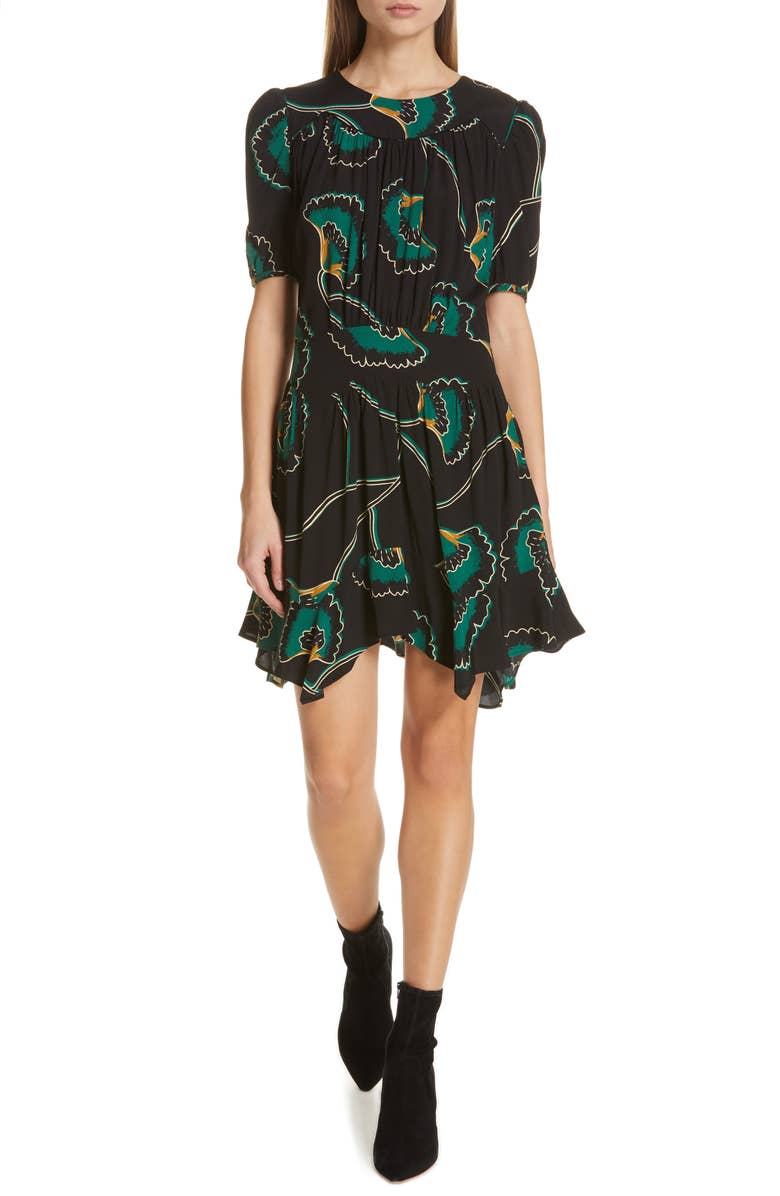 Interested in seeing Alice Larkin's interiors?  Read more HERE
Want to see other homes with a lot of color?  Check out Erica HERE and Natalie HERE